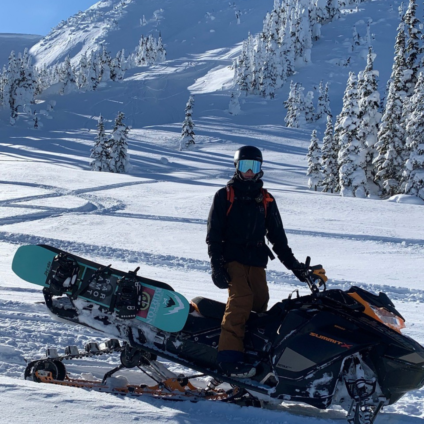 Name: Tosh Krauskopf
Birth Year: 2005
Hometown: Smithers, British Columbia
Coach: Joe McAdoo
Accomplishments:
2020 – 1st place in BC Snowboard Slopestyle at Silver Star
2020 – 2nd place in BC Snowboard Big Air in Whistler
2018 – 3rd place in Capita Minor Threat

2018 – 3rd place in Western Canadian Slopestyle Championships in Calgary
2020/2021 Goals: To live the dream! 
Supporters: Burton, Anon, Local Supply Co., Hudson Bay Mountain, Skeena Cat Skiing , Ride Fast Crew
Off the Snow: Tosh is a well rounded guy! Off season you'll catch him skateboarding, mountain biking, fly fishing, snowmobiling, rafting, doing photography and even rock balancing – so cool!