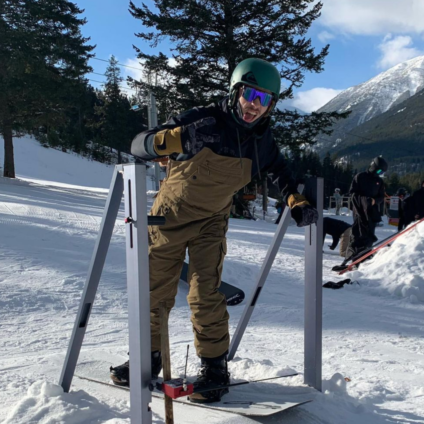 Name: Bill Brewer
Birth Year: 2002
Hometown: Merritt, British Columbia
Coach: Meghan Hebert
Accomplishments:
Provincial Premiere Sports Award for Youth Excellence
2020/2021 Goals: To compete well both with and against teammates 
Supporters: SRS Trucking
Off the Snow: Bill remains active in all seasons of the year. Dirt biking, track & field are just a few of the ways he stays active off the snow. Grab a lacrosse stick and get into a game with Bill!